When in the main screen, navigate to Call Manager, Call Record Report. The following screen will be displayed.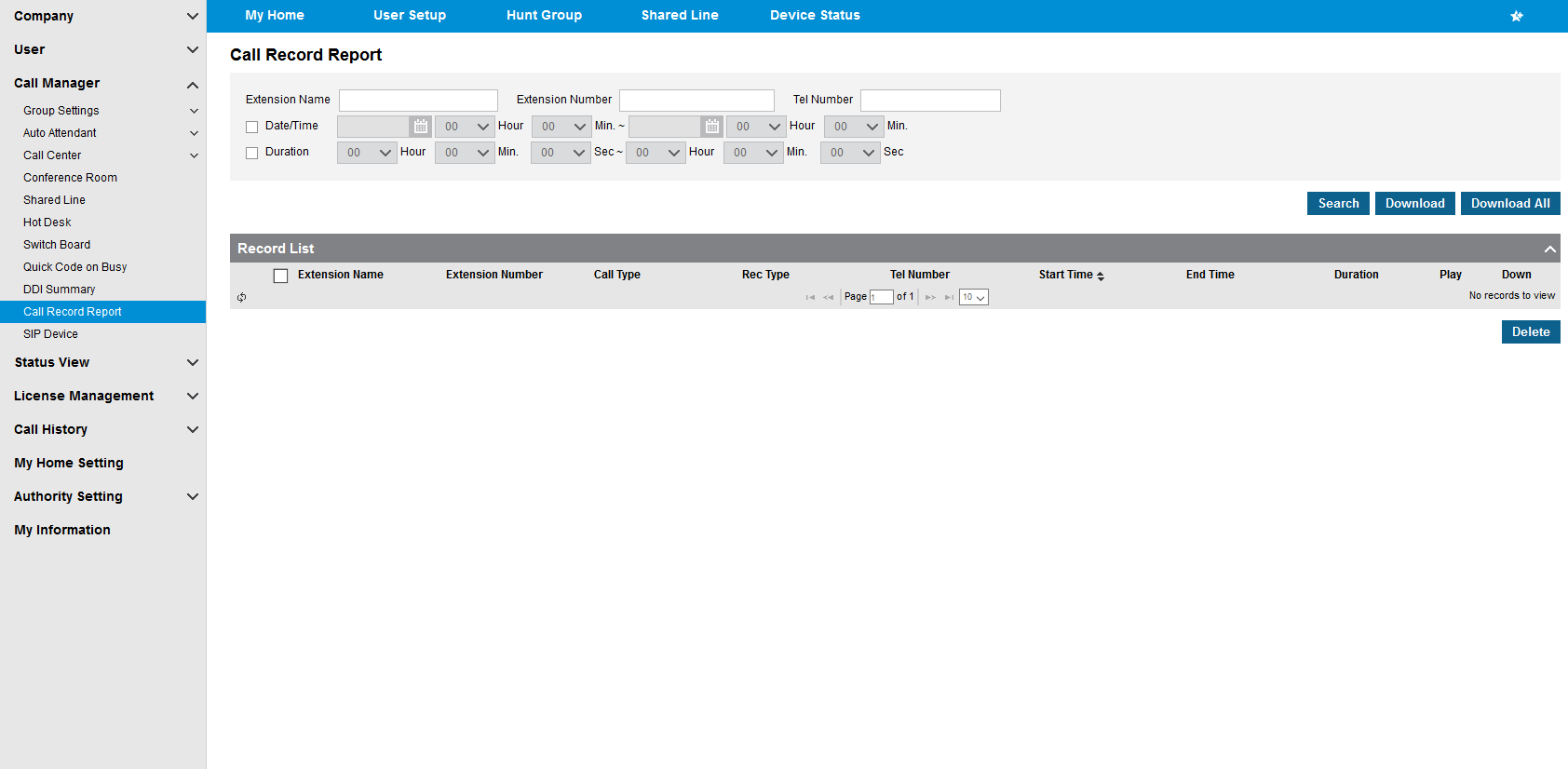 From here, you can enter the criteria you require (e.g. extension number, telephone number or date range)
Once entered, please select Search.
From here you can play or download the file. If you want to download more than one recording, select them and click download.