Changing the flex buttons/speed dials on your desk phone.
Login to the iPECS Cloud portal as Manager. The login credentials would have been given shortly after installation.
Once Logged in, Navigate to User Phone Configuration via User
Once you have selected this, enter the extension number and press enter. You will then see the screen bellow: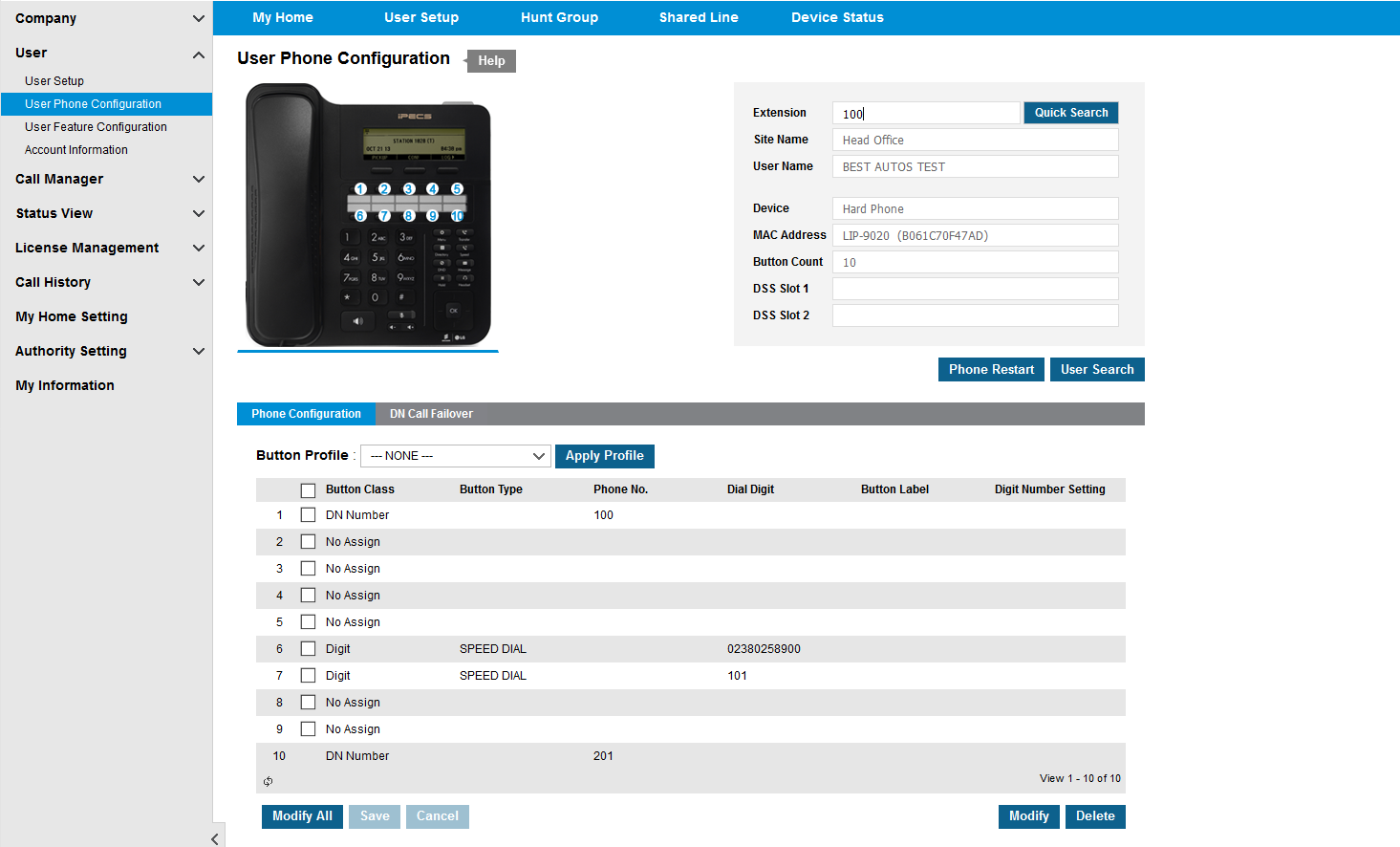 Click on the button you require to change and click modify. From here you can select what you want the button to do.
Select Digit under Button Class and then enter the number you want it to dial in Dial Digit and enter the name you want displayed under Button Label
Alternatively, you can select Modify All and have the ability to modify all buttons in one go rather than one at a time.