Setting up a profile of buttons, for adding to multiple of the same phone on your cloud system.
Firstly, Login to the iPECS Cloud portal with your given login. (You should have received this when your system was first installed.)
Link - https://customer.ipecs-cloud.co.uk
Once logged in
Go to Company, then Flexible Button profile.
- Click Add
- Give the profile a name (Typically the model of the phone for ease), then in Device type Select LIP and Save. Once you have done this go to Button Setting.
- Select the profile you have just created, scroll to the bottom and click Modify All.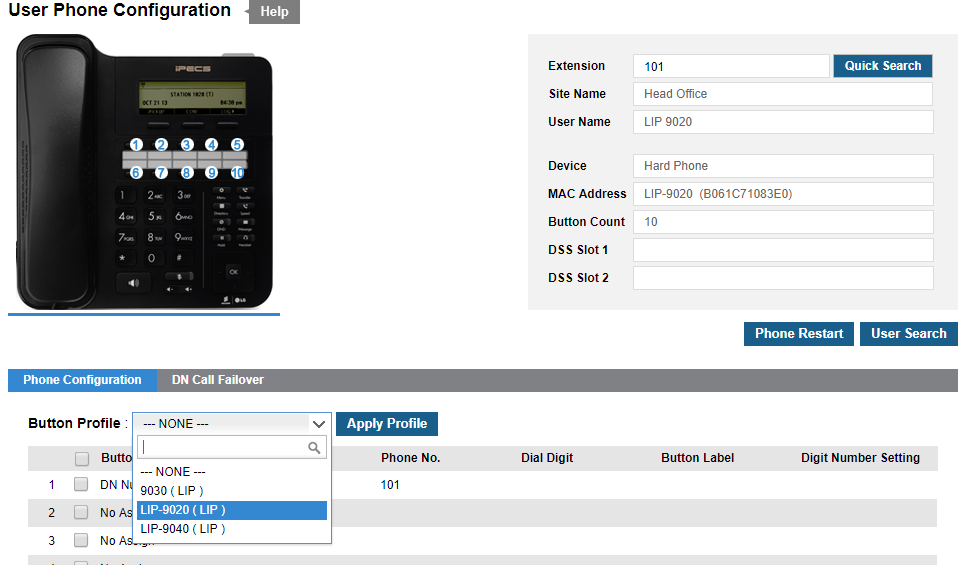 As above, select Digit, then under Dial Digit enter the extension/feature code required for this particular button, then under Button Label this is where you put the persons name/ feature name.
Then to upload this profile to a phone, go to User, User Phone Configuration.
Enter the extension number required.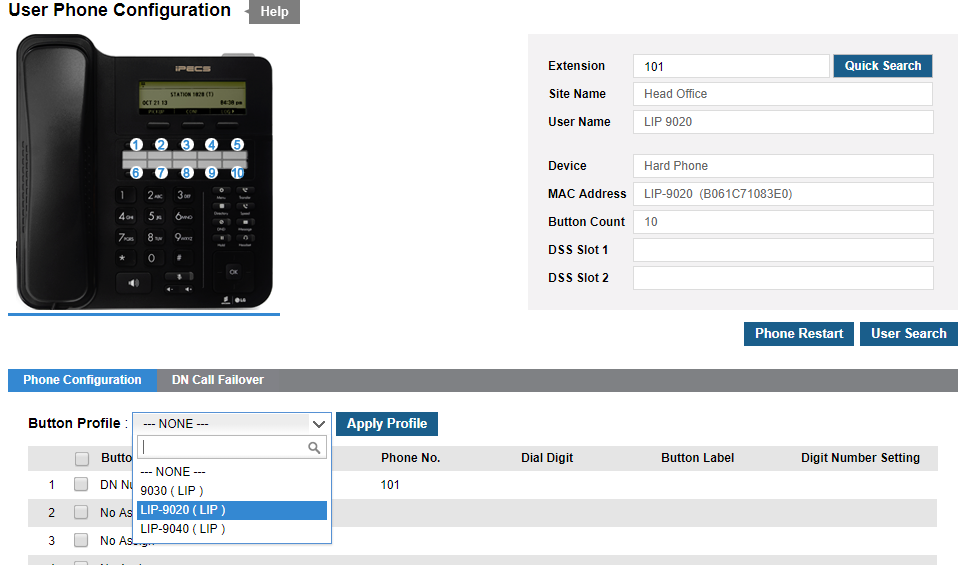 Under button profile Select the profile you have just created and press Apply Profile.