Guide to restricting your caller ID on Cloud.
Firstly, login to the iPECS cloud portal with the credentials you should have received when your system was first installed.
- Navigate to 'User Setup'.
- Select which extension you would like to restrict the caller ID on.
- Click 'Modify'.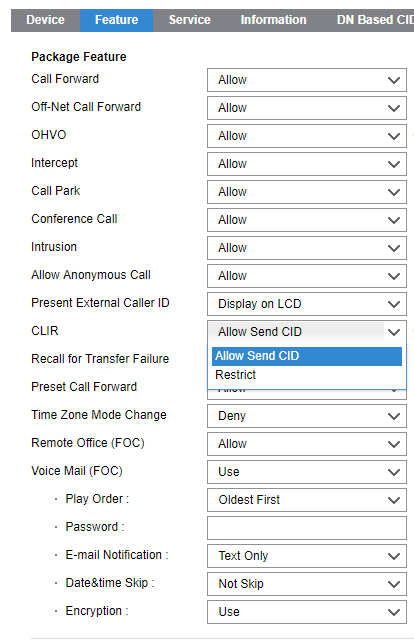 - Click on Feature nearer the bottom.
- This will bring up the options as show above.
- Look for 'Present External caller ID'. Select this. Once you have selected this, choose Restrict.
- Then hit Save.
This will present the caller ID from showing on outgoing calls, on this particular extension. If you wish to do this on the other users, repeat the process.
See Video Below