This guide will show you how to enable/disable call recording on your iPECS phone system.
Firstly you will need to login to your system, the web address is as follows: customer.ipecs-cloud.co.uk
Login as a Manager with the credentials you should have received at install.
Once logged in, you will be greeted with the following screen.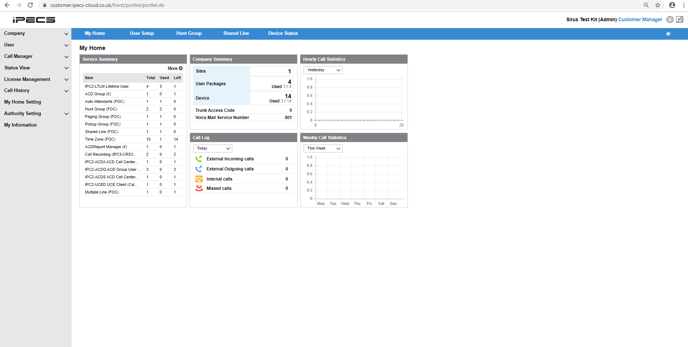 Find 'User' on the left hand side, and then select 'User setup'.

Select the user you wish to turn on/off call recording. This will bring up more information about the user as shown below. Click 'Modify'.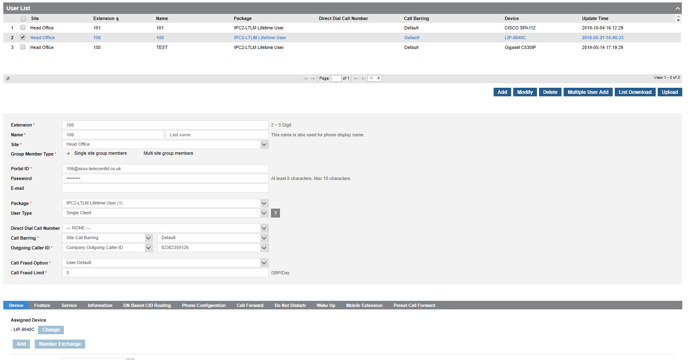 Scroll down until you see the grey bar with 'Feature'. Select feature, and this will show some more information.
Scroll down to the bottom of the screen and you should see under 'Additional Features' there will be 'Call Recording' listed.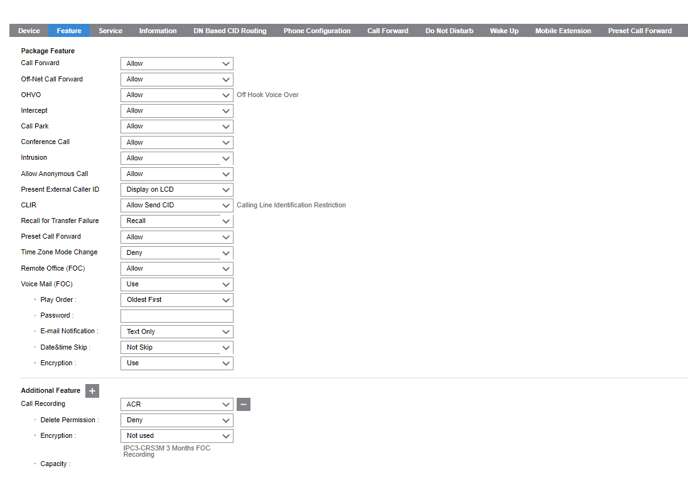 Next to 'Call Recording' there is a drop down menu, select ACR (Automatic call recording) which will record all calls, ODR (On demand recording) which only records at the push of a button, or Not used which turns the recording off completely.
Hit Save.
See Video Below