Quick guide on editing your company time schedule on your iPECS cloud system. This controls when your out of hours settings take effect.
Firstly you will need to login to your system, the web address is as follows: customer.ipecs-cloud.co.uk
Login as a Manager with the credentials you should have received at install.
Once logged in, you will be greeted with the following screen. Click Company as highlighted. This will open up a drop down menu.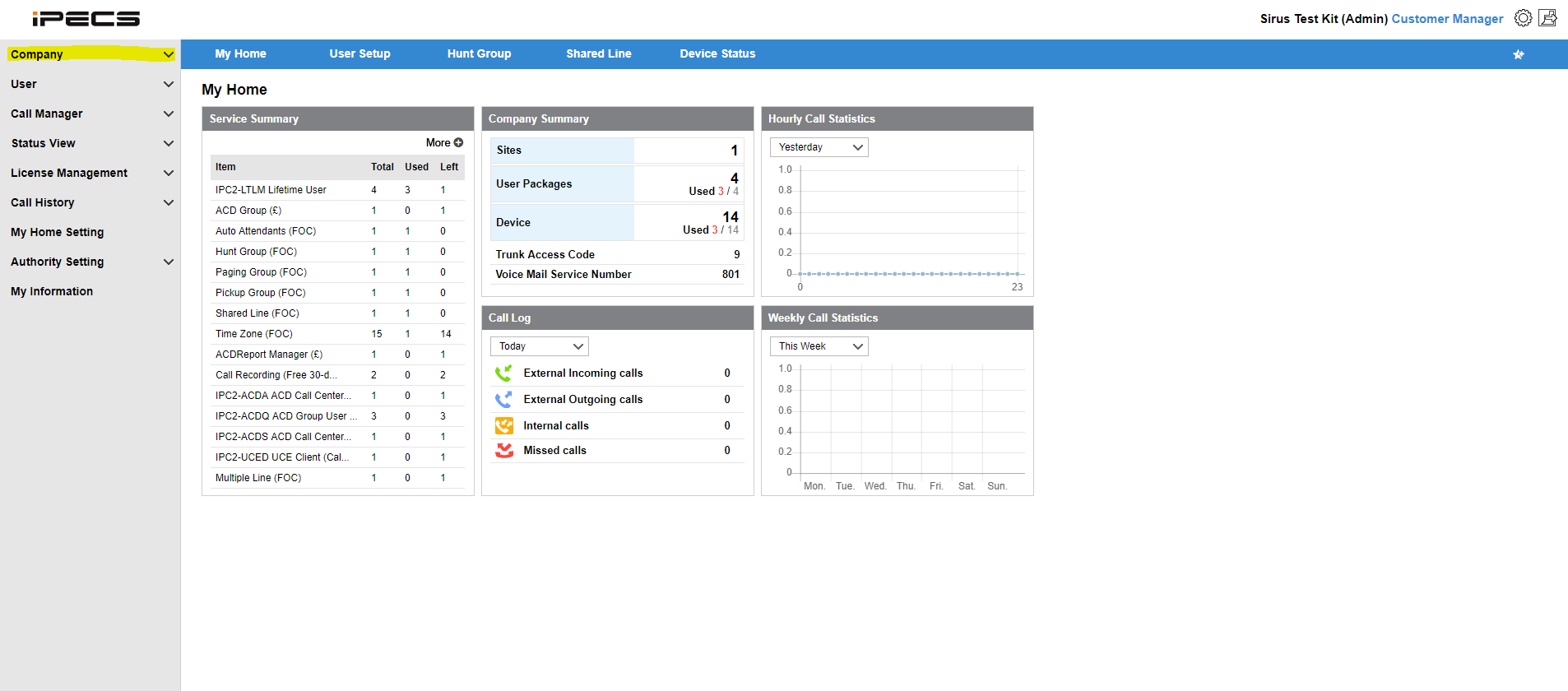 After you have opened up this drop down menu. Select Time Schedule.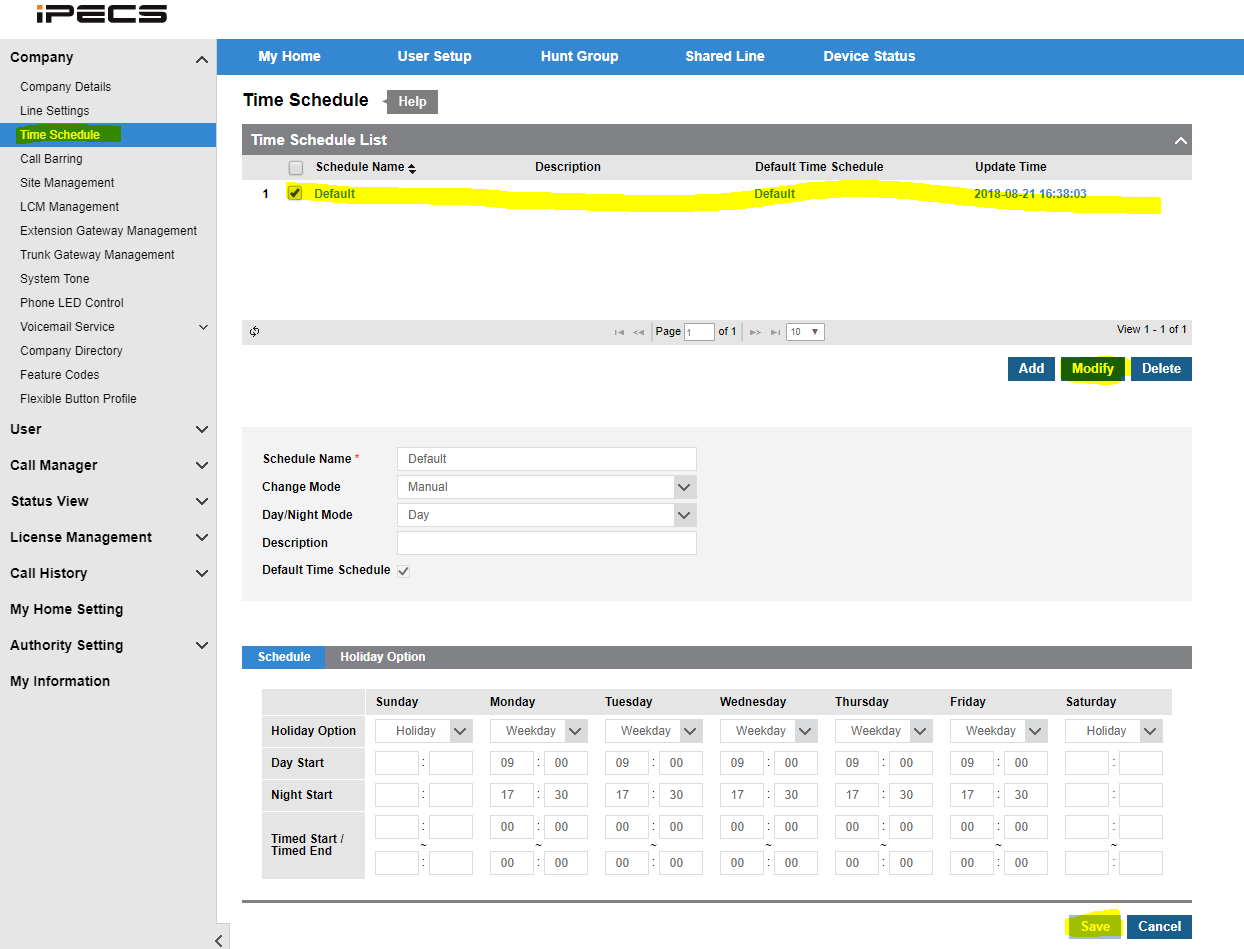 Select from the list anywhere along the line, typically this will be called 'Default'.
Once selected, click Modify and amend in the table below as necessary. Once you have made your amendments, click Save.
See Video Below.